Innovative class-exclusive tech turns the entire bed into an audio system (RTL-E, Black Edition). Play music from any source or control remotely with a Bluetooth® enabled device[2].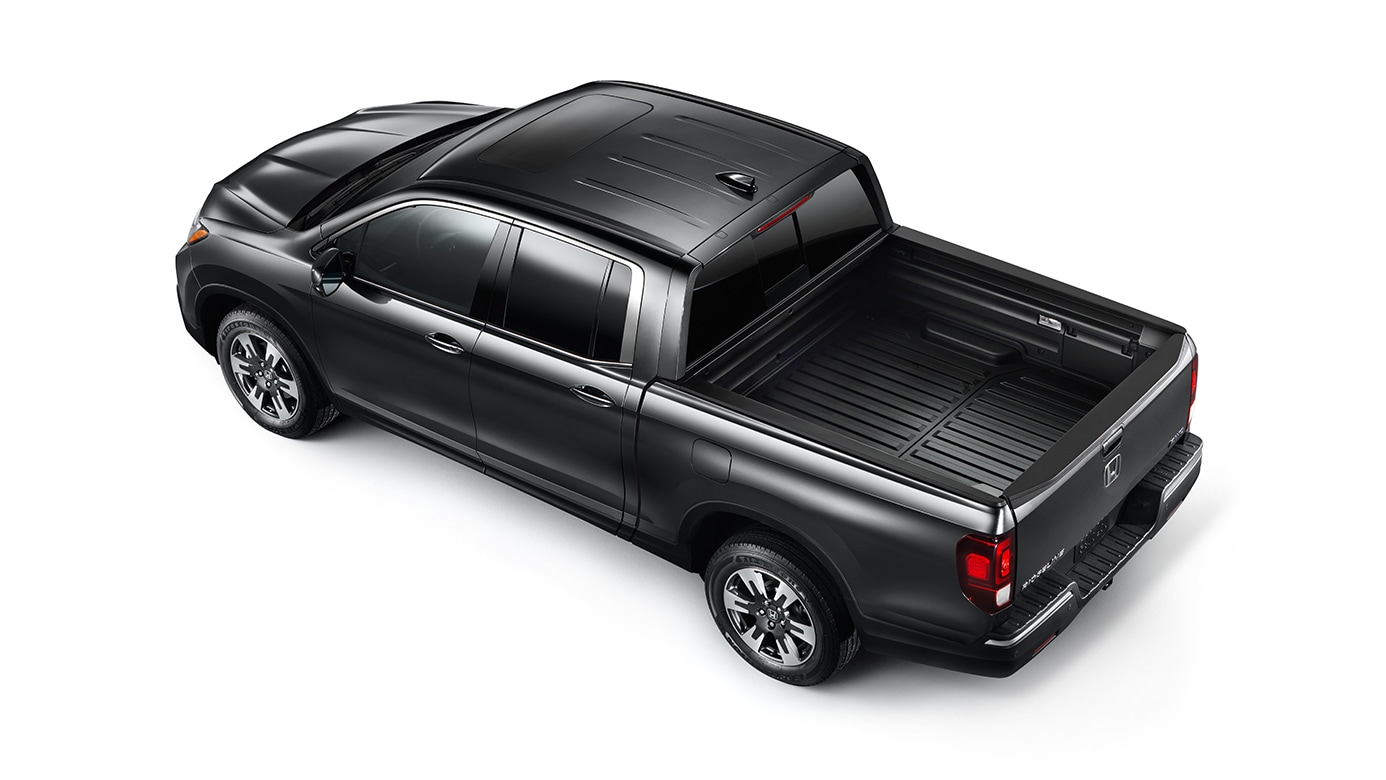 Dual-Action Tailgate
In addition to the traditional fold-down action, the tailgate also opens sideways for easier access to the bed. You won't find this dual action anywhere else.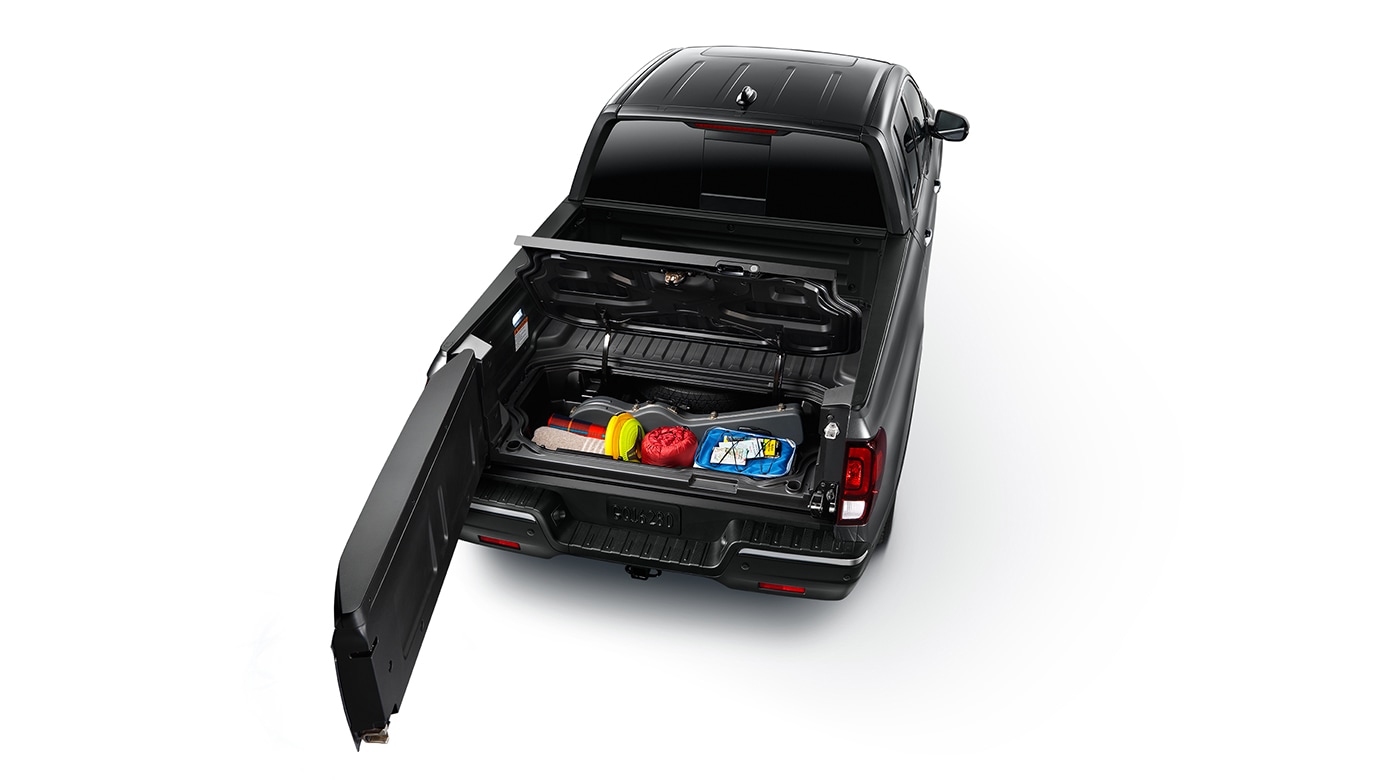 In-Bed Trunk®
Keep items safe and out of sight in the large and lockable trunk[3]. Or fill it with ice and it becomes an easy-to-empty cooler, thanks to the trunk's drain plug.
Versatile Rear Seat
Fold the rear seats up to fit unwieldy items like a TV or bicycle. Even folded down, there's enough space underneath the seats to store bulky cargo[3].